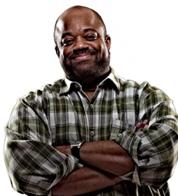 Malibu, CA. November 1, 2012- AMB Publicity
Saturday, November 3, 2012 at the Calamigos Ranch in Malibu. Autism Care and Treatment Today! (ACT Today) presents their 7th annual denim and diamonds for autism fundraiser.
This high-profile Malibu event will welcome more than 500 autism supporters, including Hollywood stars, corporate leaders, dignitaries, community leaders, press, and parents of children with autism.
"I make a living making people laugh, but as an uncle of a nephew with autism, I know the challenges are no laughing matter. ACT Today! has many different grant programs and one of those programs is Assisted Technology. With this equipment, a non-verbal child can express themselves for the first time. A parent can see their child type the words "I love you..." something they have never been able to hear." -Mark Christopher Lawrence
Attendees will enjoy red carpet arrivals, outdoor cocktail reception and private VIP reception. Live entertainment, silent and live auctions, indoor seated dinner and a special program with celebrity presenters.
Special tribute to Joe Mantegna (Godfather III), Steve Mauldin (Pres./GM CBS TV LA) and Katheleen Sternbach, and special entertainment provided by Brian McKnight.
Net proceeds from the fundraiser will provide DIRECT HELP to children with autism, by way of resources and grants for therapy, medical care, assistance dogs, social skills programs, assistive technology, assistance to military families with children with autism, basic safety equipment ( i.e. helmets and fencing) and more.



TIME/DRESS/LOCATION:
Event Begins at 5
Dress Attire: Cocktail or 'Denim and Diamonds'
Calamigos Ranch @ The Pavillion
327 S. Latigo Canyon Road
Malibu, CA 90265
www.denimanddiamondsforautism.net

###
AMB Publicity
press@ambpublicity.com 310-896-8006
www.ambpublicity.com