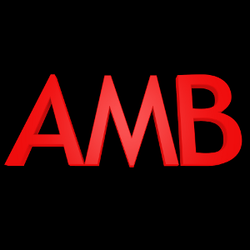 About AMB Publicity
AMB started as a Publicity Firm for Corporate America in 2005 and branched out into the Entertainment Industry in late 2006. AMB is proud to work with the finest coterie of Founders, Producers, and acclaimed Talent of the Industry.

AMB Publicity represents Actors, Musicians, Directors, and Producers working with Disney, Warner Brothers, Twentieth Century Fox, NBC, ABC, E! Entertainment, Universal Studios, Paramount, Lucasfilm, Comedy Central, Amblin Entertainment, and Europa Corp. Our film affilations include works by Clint Eastwood, Adam Sandler, Steven Spielberg, Ron Howard, and Sydney Pollack. Recently, AMB clients have performed on the Tonight Show, and various Music Award Shows.

As "the choice" in Public Relations, AMB Accelerates the Success of it's Clients and Affiliates, and is the Fast-Track for Realizing your Vision. AMB Guides your Course to provide the "type" of Publicity you need at the right time. Whether your field is Film, Television, Music, or Sports, AMB gives you Class and Legitimacy. We make it possible for you to Control your Image and Reputation.

AMB is Proactive and Selective in its approach, delivering steady results to our Personal and Business clients. AMB is known for its Diversity of Concept and Versatility of Presentation. Modest or Provocative, Subtle or Bold, or any shade between, AMB can become whatever Medium is needed to suit the moment.

We discretely Protect your Name and Promote you in all the "right" circles, facilitating new Opportunities as a result. Ever conscious of your Goals and Aspirations, we Tailor our Strategy to fit those Specific Needs and whatever the Social Climate may demand.

As Management for the Advancement and Promotion of Entertainment Talent, AMB remains Peerless and Unmatched. Your Vision is our Passion.
---